What's an OVI Arrest?
When a person is driving while intoxicated or under the influence of alcohol or drugs in Ohio, they can be arrested for operating a vehicle impaired (OVI). An OVI means the same thing as a DUI, DWI, and OMVI because they all target the same types of behavior. However, these other terms became outdated over time, leaving OVI as the official term for this type of offense in Ohio.
---
How OVI Stands for Drunk Driving in Ohio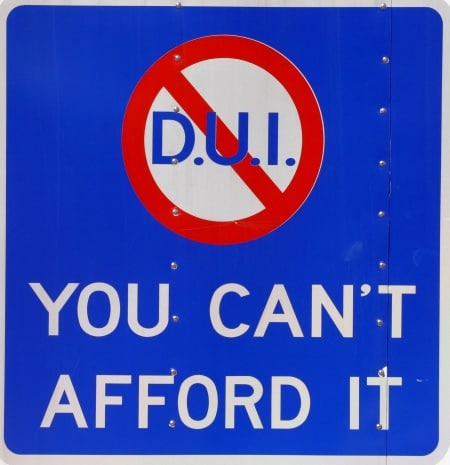 People more commonly recognize other terms—driving under the influence (DUI) and driving while intoxicated (DWI). However, Ohio prosecutors stopped using these terms in 1982 when the state chose to recognize a new term—operating a motor vehicle impaired (OMVI).
The state then decided that a vehicle need not be motorized for it to present a danger when the operator is under the influence, and so the "M" was removed. This is how the Ohio General Assembly came to adopt the term OVI in 2005.
Although these abbreviations all amount to the same behavior, the differences lie in subtleties of the law—particularly those related to what the prosecutor would have to prove to make their case against a defendant. Because OVI stands for operating a vehicle impaired, it asserts that a person need not be driving and that they need not be operating a "motor" vehicle to be found guilty of this offense.
---
What Is an OVI in Ohio Law?
You can learn how Ohio defines an OVI offense in Ohio Revised Code Section 4511.19. State law prohibits the operation of any vehicle, streetcar, or trackless trolley if the operator is under the influence of alcohol, drugs, or both.
The code provides exhaustive details on the parameters of alcohol or drug concentration in an individual's blood, blood serum/plasma, breath, or urine that constitute an OVI. This section also details the charges associated with OVI offenses (first-degree misdemeanor), as well as the associated penalties for an OVI offense in any of various circumstances. A first OVI conviction brings mandatory penalties, including:
Jail term of three days
Fines up to $1,075
License suspension for as long as three year
---
How the Term OVI Helps Prosecutors
To better understand the evolution of the OVI offense, it is helpful to know more about the courtroom-related effects of previous "drunk driving" acronyms.
Driving While Intoxicated (DWI)
Prosecutors had a problem with the DWI offense because it required that they convince a jury that the defendant was, in fact, intoxicated. In other words, the defendant's consumption of drugs or alcohol markedly diminished their physical and/or mental control.
This is somewhat of a subjective call—one that juries often struggled to agree upon. The "driving" part of the DWI term also put prosecutors in the position of having to prove that the defendant was actually driving.
Operating a Motor Vehicle Impaired (OMVI)
To address the prosecutorial challenges presented by the DWI term, Ohio changed the word "driving" to "operating" and the word "intoxicated" to "impaired." With these tweaks, prosecutors no longer had to worry about proving the defendant's physical or mental incapacitation. Nor did prosecutors have to wrestle with the word "driving" being associated with cars. As such, an OMVI case faced a much lower bar for conviction than a DWI case—a big plus for prosecutors.
Operating a Vehicle Impaired (OVI)
Now, with the newly branded OVI offense, Ohio law has removed the "motorized" component of this offense. This is the most expansive of terms used by Ohio to date for the offense of drunk driving. When a jury is given the definition of the offense they are deliberating, there is much less for them to have to question or debate, making a prosecutor's chance of conviction greater than in previous iterations of this offense.
Driving Under the Influence (DUI)
Ohio has not used the DUI term in its drunk-driving laws. Still, due to the popularity and recognizability of the term, it is often casually used by prosecutors when discussing this offense.
---
Beating an OVI in Ohio
Ohio courts and prosecutors take OVI charges very seriously. It is possible, however, for a criminal defense lawyer who handles OVI cases to beat this type of charge. Your lawyer will investigate the circumstances of your arrest and determine which of several possible OVI defenses might help to have your charges dismissed or reduced.
Unlawful Search and Seizure OVI Defense
Fourth Amendment violations are one of the most common defenses used in an OVI case. Your lawyer might argue that police violated your Constitutional right to be protected against unreasonable searches and seizures. This is your Fourth Amendment right, provided by the Bill of Rights.
In terms of your case, if the police did not have probable cause to make a vehicle stop, the seizure could be ruled unreasonable. This would make any evidence that followed the stop (like your field sobriety test) inadmissible in court.
Other OVI Defenses
Depending on the circumstances of your case, your lawyer might argue one of the following other common OVI defenses:
Fifth Amendment violations
Coerced testing
Improper testing procedures
Problems of fact
---
If You Were Arrested for OVI in Ohio, Call a Law Firm with Experience
Joslyn Law Firm is a nationally recognized criminal defense firm. We can investigate your OVI charge and devise a defense strategy to obtain the best possible outcome for your situation.
Facing criminal charges can be overwhelming, and the stakes are high. Brian Joslyn and the rest of the team are ready to use their passion for justice and experience with criminal defense cases to protect your rights and your liberty.
Call Joslyn Law Firm today at (614) 444-1900 so we can discuss your charges.